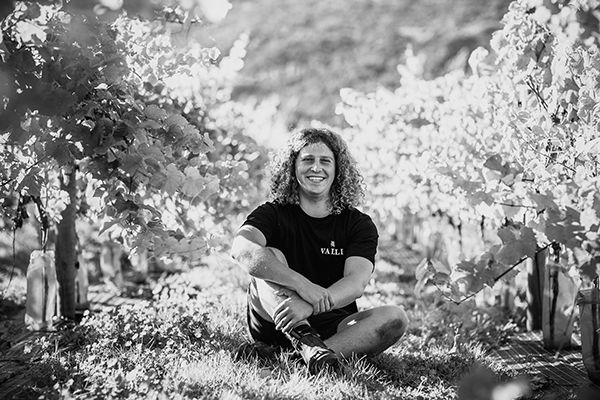 Jordan Moores
Assistant Winemaker
Growing up in Wellington, Jordan's life was intertwined with wine behind the scenes: sniffing corks, family vacations to Hawke's Bay and Martinborough (which would always feature a winery and vineyard visit), and a deep fascination with fermentation, often to his mother's dismay with many tupperwares ruined.
It was only natural that Jordan ended up studying Microbiology at the University of Otago. Fascinated by our small friends, but not wanting to get stuck in a white coat under white lights, wine seemed like a good alternative. It offered more vibrant colours, an outdoor lifestyle, while still getting to work with fascinating microbes. A postgraduate diploma in oenology at EIT followed by a vintage in South Africa and Jordan was certain that this was the life for him.
Having only worked in one half of the business, Jordan moved to Central Otago to work in the vineyards at Felton Road. Three years later saw him working between the cellar and vineyard, with a great community and many mentors. Jordan has been loving the partnership of land and wine in a beautiful region of the world.
Joining Valli in 2021, Jordan is inspired by working with the different sub-regions of Otago, particularly the mysterious Waitaki region and seeing how greatly the vineyard site affects the wine. He's looking forward to taking in Jen and Grant's immense knowledge and skills at staying dynamic whilst expressing place and time.