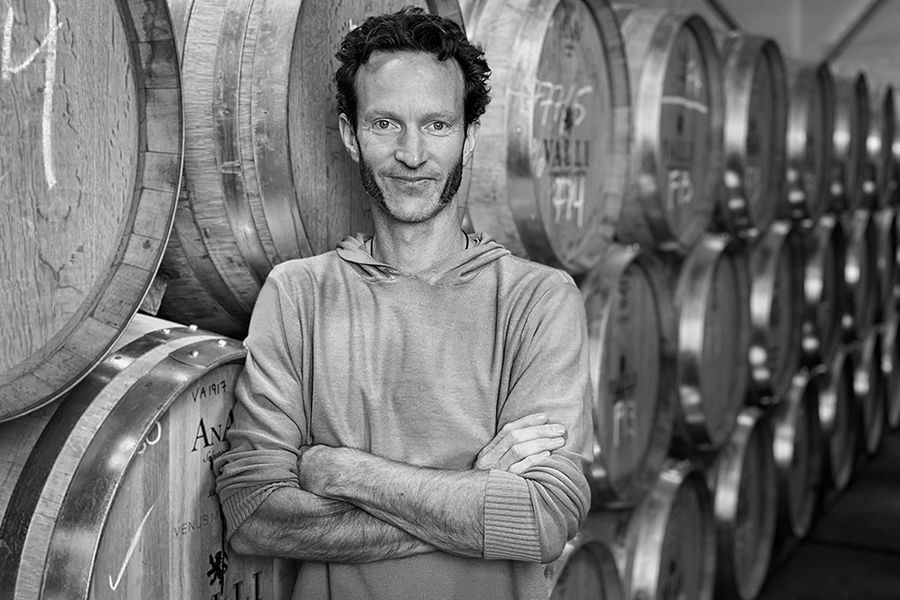 Karl Coombes
Assistant Winemaker
For Karl, a degree in psychology (somewhat appropriately) preceded several years of working in bars and restaurants, and backpacking around Europe. Then, early into his first vintage in a winery, the seed of a deep and endless fascination with vines and wine production settled itself snugly within him.
After more vintages, then studying oenology and viticulture at Lincoln University, then still more years living and working in wineries and vineyards in the US, France, the UK, and Australia, Karl finally realised it was his homeland of New Zealand he had been looking for after all.
Moving to Central Otago, falling in love with the region's clean light, alpine air, and its wine potential was all he needed to want to establish himself there.
Intimately getting to know the very different sub-regions that Valli works with is proving to be a major extension of his fascination with how wine can be an expression of place and time. Sharing his time between the winery and the vineyards is the perfect way for Karl to understand the wines' journey from land to glass.