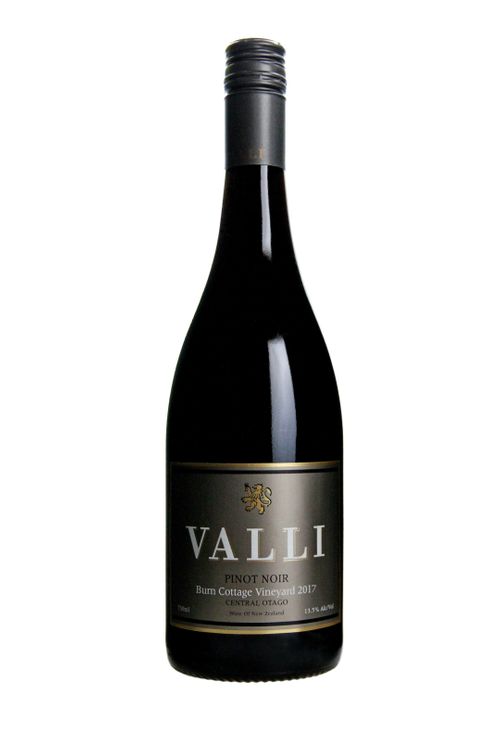 Valli Burn Cottage Vineyard Pinot Noir
2017
The cooler growing season leading up to vintage 2017 has delivered an intensely concentrated wine with a deep garnet hue and rich fruit aromas of Black Doris plum and Romance cherry that are interwoven with savoury notes of mushroom and rosemary. The wine is highly textural and shows an earthiness that is similar to 2016 and may well be a hallmark of this Burn Cottage Vineyard. It is a fascinating journey learning about this site and subregion through very different growing seasons. We are starting to understand some significant characteristics of this place that are evident no matter what role nature plays in a given vintage. Having this birds eye view of the Burn Cottage Vineyard has resulted in Valli gaining more perspective about our own vineyards as well as helping us hone our winemaking intuition and giving us a wonderful collaborative experience. The palate has a memorable creamy texture with fine tannin and great length.This is a powerful wine that is intriguing in its youth and will continue to evolve with great interest for 10+ years.
The 2017 Burn Cottage Vineyard Pinot Noir has sold out. Please contact hollis@valliwine.com to be notified of the next release.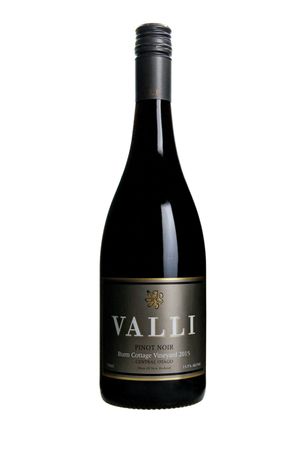 Valli Burn Cottage Vineyard Pinot Noir 2015
"The 2nd vintage of our collaboration delivers an elegant and textural wine that is perhaps even more exciting than the first! Lifted red fruit aromas of cherry and wild strawberry with a hint of cassis, baking spice and earthy loam, This Pinot Noir is full of energy with a memorable creamy texture and an electric long finish. Enjoyable young and the earthiness should continue to develop with age."
Valli Burn Cottage Vineyard Pinot Noir 2014
"This is Valli's first wine from the Burn Cottage vineyard in Lowburn. It has lifted aromas of wild strawberry, Otago cherry, rosemary, vanilla and cardamom spice with a sweet earthy note. A vibrant wine with pure red fruit flavours that dance in the glass. Well balanced with a distinctly creamy texture that lingers long on the palate."