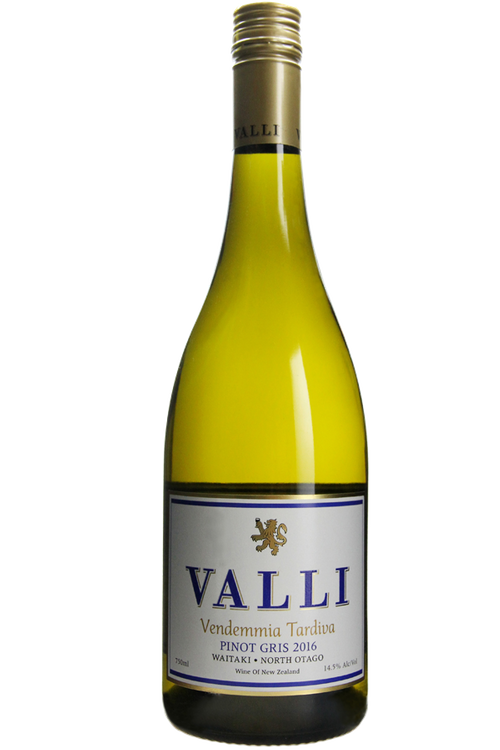 Valli Vendemmia Tardiva Pinot Gris
"This exotic wine is laden with fruit flavours - exemplifying the Italian term "tutti frutti" which means "all the fruits." From Asian jack fruit to pear essence and banana oil - the nose is intense and intriguing. The wine has a notably oily texture that is mouth filling and enduring, with flavours of durian fruit (known to "taste like heaven and smell like hell" - don't worry, only the taste is found here), poached pear, and kamahi honey. A rich, full bodied wine that is great on its own but will also pair well with weighty and/or salty dishes, traditional Asian cuisine, and soft cheeses."
The Valli Vendemmia Tardiva Pinot Gris is currently unavailable. Please contact hollis@valliwine.com to be notified upon the next release.
Awards and Reviews
90/100 Points - Nick Stock - JamesSuckling.com