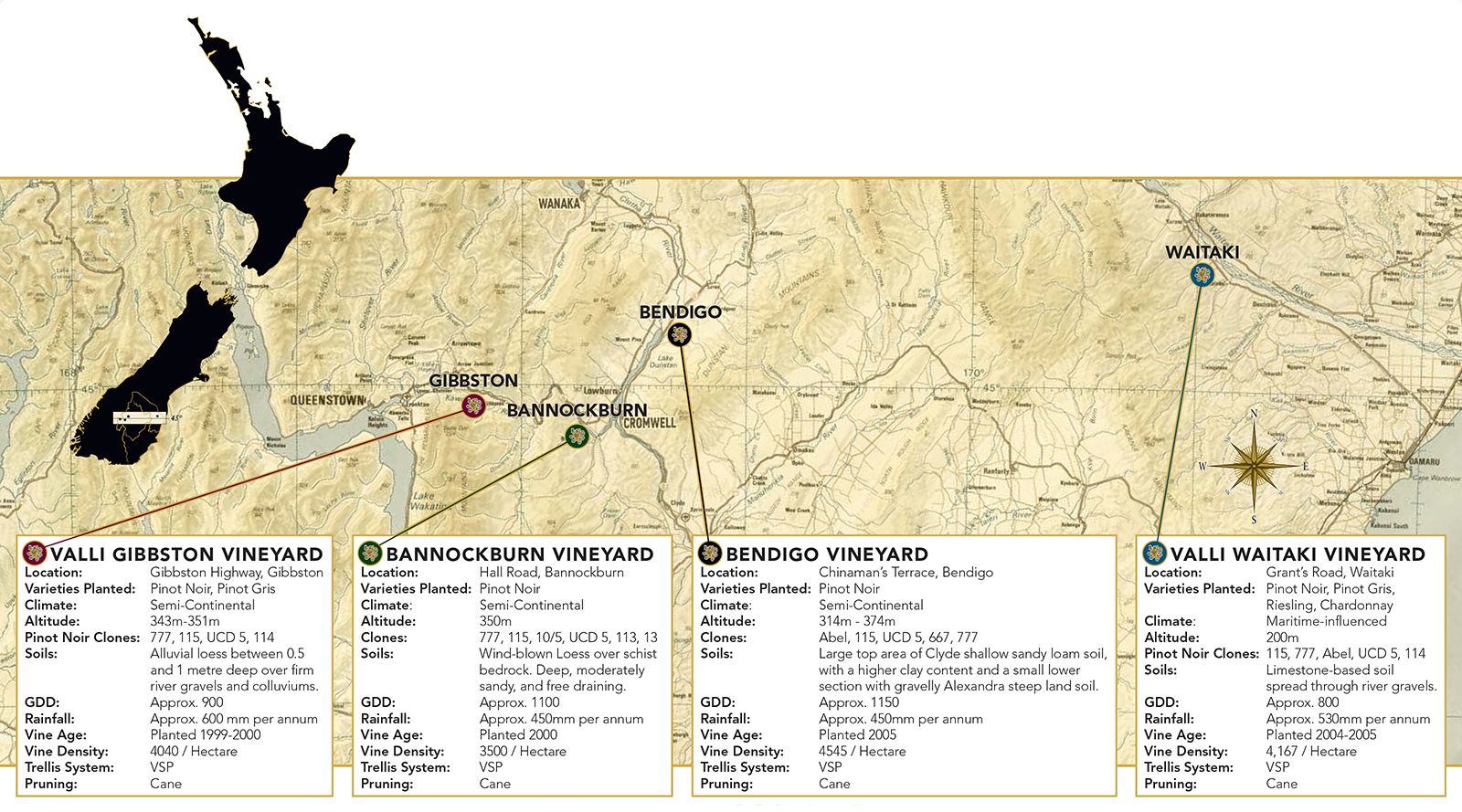 A Brief History of Otago
Grapes were grown and wine made in Central Otago during the Gold Rush of the 1860s and 1870s. Jean Desire Feraud, a French gold miner planted grapes near the township of Clyde, erected a small stone winery on the site and called it Monte Christo. About the same time an Italian gold miner named Luigi Valli was believed to be making wine at Villa Como on Earnscleugh Road near Alexandra. Luigi was the brother of Giuseppe Valli, great great grandfather of Grant Taylor, founder of Valli wines.
There are no further reports of grape growing in Central Otago until later in the nineteenth century when the New Zealand government hired Italian viticulturist, Romeo Bragato, to survey the country and assess the wine growing potential of the different regions. Upon coming to Central Otago, Bragato was astonished to see how well grapes grew, claiming:
"There was no country on the face of the earth which produced better Burgundy grapes than were produced in Central Otago" - Otago Daily Times, 27th April 1895
However, despite Bragato's foresight, there was no Central Otago wine industry for almost 100 years, with the first commercial production of Pinot Noir being by Gibbston Valley Wines in 1987.
Vineyard planting and production remained modest until the mid 1990s when the "grape rush" began and the industry expanded rapidly, going from 20 hectares in the early nineties to around 2000 hectares today. Nearly 70% of today's vines were planted during this time, between 1999 and 2009.