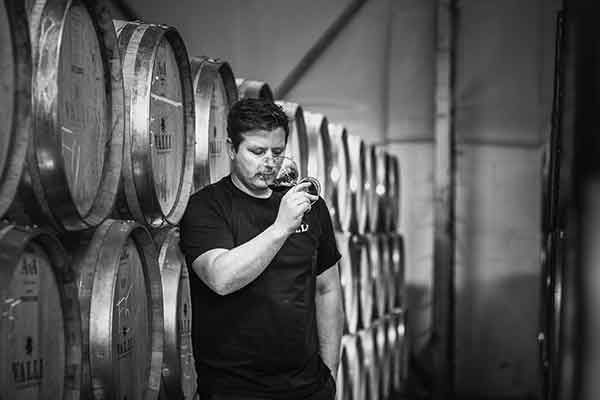 Callum Withington
Assistant Winemaker
Callum's wine journey has taken him across continents, immersing himself in diverse winemaking traditions and cultural experiences. His passion for wine began during his formative years in the wine region of Hawke's Bay, NZ.
After completing a Marketing and Commerce degree at the University of Otago, Callum landed the role of Marketing Manager for renowned London-based wine merchants The New Zealand Cellar. Surrounded by European wine regions, he seized the opportunity to immerse himself in the vibrant wine culture and expand his knowledge of wine.
While in Europe, Callum decided he wanted to "get his hands dirty" and pursue a career as a winemaker. There he made the pivotal decision to return home to New Zealand and enroll in EIT (Eastern Institute of Technology) where he completed a postgraduate diploma in Oenology. His first vintage was in his birthplace, Hawkes Bay, under the tutelage of Tony Prichard at De La Terre.
Eager to expand his knowledge and expedite his new career, Callum returned overseas for winemaking experience. He ventured to the renowned McLaren Vale region in South Australia to work with a number of interesting varieties that excel in the Mediterranean climate. After Australia, he worked in Slovenia, immersing himself in the craft of producing skin contact wine in one of the spiritual homes of this distinctive style. This interest in skins contact or "orange" wines was ultimately what brought him to Valli.
In 2023, Callum returned home to NZ, joining the Valli winemaking team. He is excited to continue his adventure in winemaking with the privilege of being mentored by Jen and Grant. As the Assistant Winemaker at Valli, he brings a unique blend of international experience, a hands-on approach, and an unwavering dedication to producing wines true to their place.