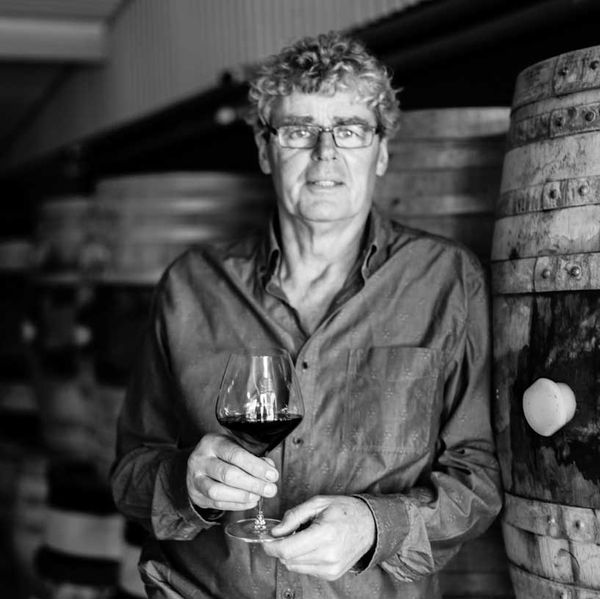 Grant Taylor
Owner and Winemaker
Grant Taylor is one of New Zealand's most awarded Pinot Noir winemakers, earning a string of gold medal and trophy accolades throughout his long career. However, none surpasses winning the trophy for 'Best Pinot Noir' at a major International Wine Competition in London an unprecedented four times – a feat achieved by no other winemaker in the world.
Grant established Valli in 1998 after eighteen years of winemaking experience in the USA, Australia, France, and New Zealand. His philosophy was to highlight the differences between subregions in Otago.
Born in Otago, Grant was educated at Lincoln College in Canterbury. In 1980, he helped establish Pine Ridge Winery in Napa, California and made wine there until 1986. In 1987, he helped build another Napa winery, Domaine Napa, and worked there as head winemaker until 1993.
Lured back to Otago in 1993 by the promise of large and plentiful trout, clean air, fewer people and the potential he saw for Otago wines, Grant signed on as winemaker for Gibbston Valley Wines. At that time, only 20 hectares of grapes were planted in Otago; today there are over 2000.
As a pioneering winemaker in Otago, Grant has produced the first vintages for many of the region's well-known labels including Bald Hills, Carrick, Felton Road, Hawkshead, Mondillo, Mount Edward, Mt Difficulty, Peregrine, Rockburn (aka Hay's Lake), Thyme Hill and Van Asch.
Grant has kept his American ties along the way, helping to establish Oregon's renowned Pinot Noir producing winery, Archery Summit, in 1995. He has consulted there for many vintages since.
In 2006, Grant left Gibbston Valley to concentrate solely on Valli.
Having now completed over 40 vintages, he looks forward to the next 40 and how much knowledge they will bring in helping to understand Otago's potential.